We are A Full Service Battery Shop
Ask About Our Preventative Maintenance Program
Protect your investment. Set up a Preventative Maintenance Program today.
Preventative Maintenance
When properly maintained, lift truck batteries can last 5-8 years or even more.
With scheduled maintenance our experienced Service tech clean, neutralize and inspect each battery.
They will test and record cell voltages and specific gravities as well inspect & clean the connector contacts  We can often detect and address minor issues before they become major.
The most common causes of shortened battery life are incorrect watering and charging practices.
We can advise you or proper watering & charging procedures.
We can inspect, test and calibrate your chargers and offer solutions to make watering batteries easier.
We can provide a list of your batteries with age and condition to help you budget for future replacements.
The Battery Shop Services
On-site Repairs
Our trained and experienced service techs can preform on-site service and repairs to all makes & models of lead acid Lift truck, skyjack, genie boom batteries and chargers. Fleet evaluations, PM and cleaning service, cable and connector repair and replacement. Acid spill clean ups. Charger repairs, control board upgrades, cable & connector replacements.
Cell Replacement
Often times one cell may short out in an otherwise good working battery, reducing usage to one hour or less. Replacing a shorted cell could return your battery to good working condition and may extend its life another year or more.
In Shop Battery Capacity Load Testing
Load tests are the optimum way of determining the capacity of your battery. Load testing provides the information required to estimate the remaining life span of the battery as well as revealing repair options which can be compared to replacement costs. 
De-Sulphation Cycling and Rejuvenation
In-shop De-sulphation charging and cycling can often rejuvenate batteries that have been sitting for extended periods of time or incorrectly charged. Coupled with acid balancing batteries can often be returned to good working condition.
Battery Shipping & Installations
All our trucks are CVOR registered, and our Service Techs are all certified in the TRANSPORATION OF DANGEROUS GOODS
We deliver and install all the batteries we sell & service. We have the equipment necessary for installations and only require the customer to supply the lift truck and driver to assist the tech in installation & removals.
Chargers
Evaluation and repairs to all makes and models, for lift trucks, pallet trucks, skyjacks, genie booms golf cart ….
Our charger technicians can evaluate and often repair problems on site. For more in depth problems, equipment can be removed to our facility for further evaluation, and quotations for a repair vs. replacement comparison. Rental chargers are available.
Charger Control Board Replacements
Over or under charging due to faulty control boards are a common problem which can cause damage and shorten the life of your batteries. Control boards should be checked and recalibrated where possible, at least once per year. Problems such as early shutdown and overcharging should be addressed promptly. Many older chargers can be upgraded, economically, with Digicon control boards. These solid state control boards feature voltage sensor operation with 3 back up timer fail safes and automatic equalization feature. Batteries require proper daily charges as well as equalization cycles to insure optimum efficiency and longevity.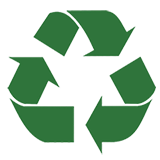 We buy scrap and surplus batteries and chargers.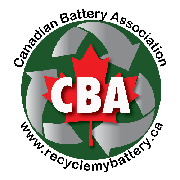 We buy scrap and surplus batteries and chargers.